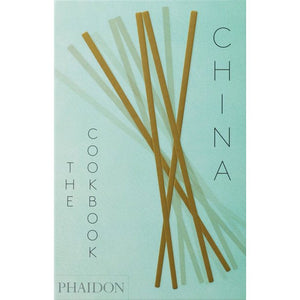 China The Cookbook by Kei Lum Chan and Diora Fong Chan
Regular price $35.00 Sale
Hardcover
The definitive cookbook bible of the world's most popular and oldest cuisine.
China The Cookbook is a magnificent insight into the history of Chinese cuisine. I will treasure it in my collection and it will be no doubt be used as valuable reference for many years to come. --Ken Hom OBE, Chef, author and tv presenter
In the tradition of bestsellers including Mexico and The Nordic Cookbook comes the next title in the multimillion-selling national cuisine series, China: The Cookbook. Featuring more than 650 recipes for delicious and authentic Chinese dishes for the home kitchen, this impressive and authoritative book showcases the culinary diversity of the world's richest and oldest cuisines with recipes from the 33 regions and sub-regions.
China: The Cookbook celebrates popular staples such as Sweet and Sour Spare Ribs and Dim Sum, as well as lesser-known regional classics like Fujian Fried Rice and Jiangsu's Drunken Chicken, and features additional selected recipes from star chefs from around the world.