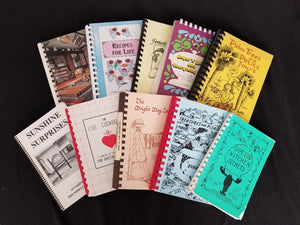 COMMUNITY COOKBOOK: General Body Meeting


Join us as we build a community around building community cookbooks! Our community cookbooks will be collections of recipes submitted by members of the Archestratus community, and we will employ the pamphlet/zine model of quick and urgent production to fundraise as much $$$ and share as much info to our friends and neighbors as possible! 
Historically, pamphlets were used as a weapon to inspire much-needed political disorder. ALL REVENUE will always be donated to nonprofits that support Black Lives Matter, so come join (at any time!) our sustained community output to shift racism. 
Be a part of the team that makes this all happen!
Before the meeting, think a little bit about:

How can we structure the contents of this zine to everyone's advantage?


What kind of commitment are you willing to make to this project? 

Look at the zines on your shelf. What do you like about them? What don't you like?
Thank you so much for participating!