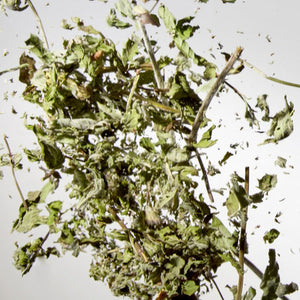 Nettle Masha Tea
Regular price $29.00 Sale
We love these teas and love this tea maker and mind, Maria. A local Greenpointer, too!
 ABOUT:
Founded in Brooklyn by naturopath, Dr. Maria Geyman ND, Masha Tea brings the healing and regenerative powers of natural teas to discerning drinkers. Designed with flavor, sustainability, and beauty in mind, Masha Teas are assembled by hand in small batches and made with love.
In sourcing the most gorgeous of teas and herbs, we consider terroir, ethical farming practices, and traditional herbalism. Each bag is compostable (remove the sticker in the back and the tin tie and then compost these bags after use) and hand-stamped with vegetable ink with stamps made in the East Village.
Contains no caffeine.
ingredients : organic 2022 nettle from treiber farm, long island
note! it's called STINGING NETTLE for a reason. use a spoon or tongs while handling. the "stinging" goes away after you pour the hot water on it